Craig's Mill Trail
Chesterfield, SC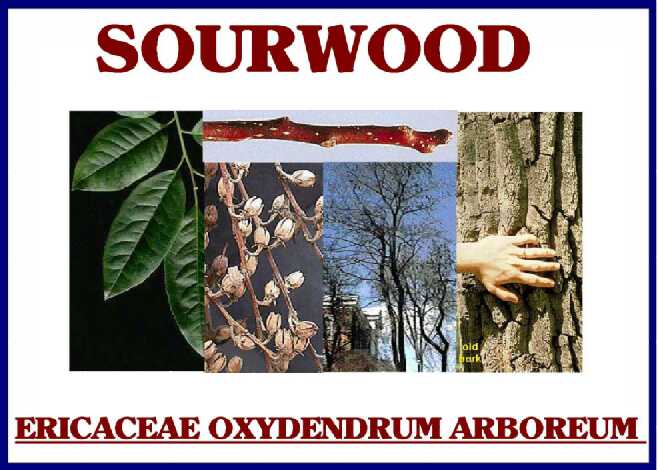 Leaf: Alternate, simple, elliptical to lanceolate, very finely serrate, 4 to 7 inches long with very slight pubescence on the mid-vein below. A sour taste is obvious when the leaf is chewed.

Flower: White, 1/4 inch long, borne on drooping panicles, reminiscent of lily-of-the-valley flowers. Present late June to August.

Fruit: Dehiscent, 5-valved capsules borne on panicles. Capsules are dry when mature (September to October) and release the tiny, 2-winged seeds.

Twig: Olive green, changing to red, with buds that are small and oppressed. Leaf scars are elevated with one bundle scar.

Bark: Grayish brown, very thick with deep furrows and scaly ridges. Often the ridges are broken into recognizable rectangles.

Form: A small tree, usually with poor form and an irregular crown.


Copyright (c) 2000, 2001 Pee Dee Resource Conservation and Development Council.
This page was last updated on August 31, 2001.

_______________________________________________