Craig's Mill Trail
Chesterfield, SC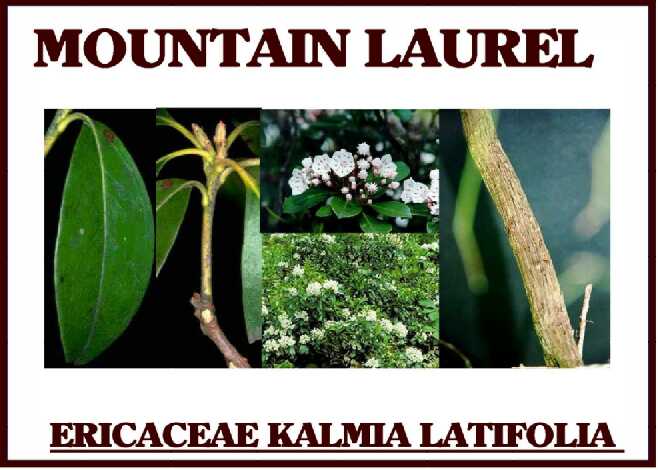 Leaf: Alternate, simple, evergreen, shiny/waxy above, light green below, 2 to 5 inches long, elliptical in shape, mid-vein raised on upper surfaces.

Flower: Very showy clusters, white to rose colored with purple markings, 1 inch across, with the petals forming a distinct firm bowl about the pistil and stamens. Present March to July.

Fruit: A round, brown dehiscent capsule, 1/4 inch long, splitting into 5 valves when dry; releasing very small seeds. Maturing in September and October.

Twig: Generally forked and twisted, green when young, later brownish-red.

Bark: Thin, dark brown to red in color, shredding.

Form: A small tree or shrub with many twisted stems.


Copyright (c) 2000, 2001 Pee Dee Resource Conservation and Development Council.
This page was last updated on August 31, 2001.

_______________________________________________