Craig's Mill Trail
Chesterfield, SC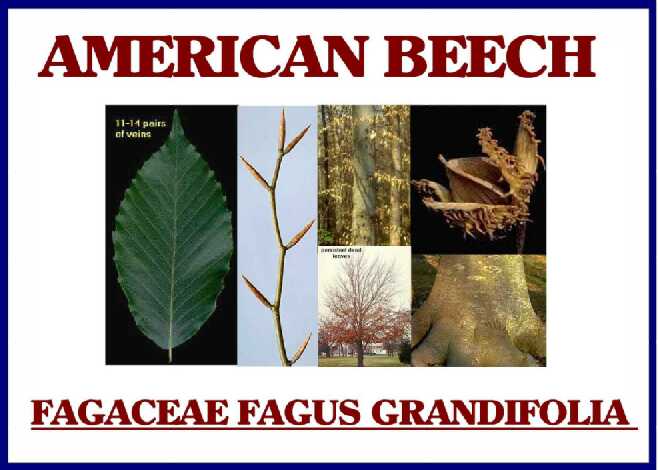 Leaf: Alternate, simple, elliptical to oblong-ovate, 2 1/2 to 5 1/2 inches long, pinnately-veined, with each vein ending in a tooth. Leaves feel dry and papery.

Flower: Male flowers borne on globose heads, female flowers borne on spikes. Flowers appear just after leaves in the spring.

Fruit: Nuts are irregularly triangular, shiny brown and edible, found in pairs within a woody husk covered with spines, 1/2 to 3/4 inch long. Maturing September to November.

Twig: Very slender, zigzag, light brown in color. Buds are long (3/4 inch), light brown, and slender, covered with overlapping scales; best described as "cigar-shaped".

Bark: The bark is smooth, thin, and gray in color, sometimes mottled. Often carved with initials.

Form: A medium to large tree with a rounded crown. Often found in thickets produced by root suckering. Old trees may be surrounded by a ring of young beech.


Copyright (c) 2000, 2001 Pee Dee Resource Conservation and Development Council.
This page was last updated on August 31, 2001.

_______________________________________________